ELLA'sWish
Now I Lay Me Down to Sleep: There mission is "To introduce remembrance photography to parents suffering the loss of a baby with the free gift of professional portraiture. We believe that these images serve as an important step in the family's healing process by honoring their child's legacy".
This is a non-profit organizations that relies on the generosity of its photographers and funding from generous supporters. Please give if you are able
!
Click Here for a free Ebook entitled After Your Baby Dies written by Martine Brennan, Angel Mommy to Baby Hannah.
Grief Observed
In this classic trial of faith, C. S. Lewis probes the fundamental issues of life and death, and summons those who grieve to honest mourning and hope in the midst of loss.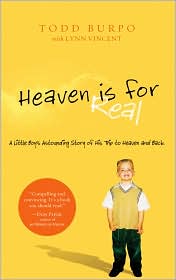 Heaven Is for Real
is the true story of the four-year old son of a small town Nebraska pastor who during emergency surgery slips from consciousness and enters heaven. He survives and begins talking about being able to look down and see the doctor operating and his dad praying in the waiting room. The family didn't know what to believe but soon the evidence was clear.
Colton said he met his miscarried sister, whom no one had told him about, and his great grandfather who died 30 years before Colton was born, then shared impossible-to-know details about each. He describes the horse that only Jesus could ride, about how "reaaally big" God and his chair are, and how the Holy Spirit "shoots down power" from heaven to help us.
Told by the father, but often in Colton's own words, the disarmingly simple message is heaven is a real place, Jesus really loves children, and be ready, there is a coming last battle.
"The Compassionate Friends is about transforming the pain of grief into the elixir of hope. It takes people out of the isolation society imposes on the bereaved and lets them express their grief naturally. With the shedding of tears, healing comes. And the newly bereaved get to see people who have survived and are learning to live and love again."
—Simon Stephens, founder of The Compassionate Friends
OpentoHope.com is an online website where people can share inspirational stories of loss and love. We encourage our visitors to read, listen and share their stories of hope and compassion.
HEALING HEARTS for Bereaved Parents is a self-help non-profit organization of bereaved parents dedicated to supporting and serving other bereaved parents and their families whose child(ren) have died no matter what the age, cause or circumstance of the death(s) by providing understanding, friendship and most of all hope.
COPE (Connecting Our Paths Eternally) is a non-profit grief and healing organization dedicated to helping parents and families living with the loss of a child. The organization was literally the outcome of a dream Lillian Julien had one night, shortly after her daughter Michelle's untimely passing. A dream in which her daughter appeared before her and said: "I'm OK, Mommy. You're the ones who aren't OK. You need to reach out and help each other."
still life 365 is a unique art project for, about and by mothers, fathers, siblings, grandparents, aunts and uncles and friends who have experienced miscarriage, stillbirth or infant death. still life 365 posts a piece of art every day by a poet, artist, photographer, crafter, musician, collagist, paper artist, filmmaker, painter, sculptor, fabric artist and ordinary person exploring grief through creativity. each piece is an expression of grief, survival, sadness, love and hope. still life 365 is intended to be a safe space for creative expression. still life 365 is open to anyone affected by pregnancy loss not simply parents.
Welcome to AngelBaby, for this is a place where we can honor the memory of our own angel baby and help to bring about peace in our lives. We are honored to have you here and are grateful that we have a new friend amongst us.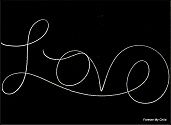 .j
Forever My Child came about after I endured the loss of my Angel. I didn't know where to turn or what to do with myself. I kept all my emotions to myself; I even kept them from my husband. I finally had had enough and broke down and it was a flood of emotions; sadness, anger, & even some relief. I decided to write about the path I have walked and the journey to finding the person I was meant to be.
I wanted to bring awareness to Infant Loss. It is quite astonishing how many women & families go through it. My hope is that spreading the word will allow women not feel alone and know that there are resources to help them cope along their journey.