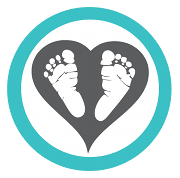 My Faces of Loss article was published last night. If you are not familiar with Faces of Loss, Faces of Hope here is an exert explaining the creators' purpose:
"There are hundreds of women bravely and openly sharing their stories of miscarriage, stillbirth, and infant loss on personal blogs, all over the world, and others who are looking for a way to share their stories with others. Faces of Loss, Faces of Hope is a place for us to come together and share our stories and our faces with others who may be looking for reassurance that they are not alone. My hope is that Faces of Loss, Faces of Hope becomes a place for new members of this "babyloss club" to come and read hundreds of other stories, and see hundreds of other faces like theirs, all in one place.
It is also my hope that Faces of Loss, Faces of Hope brings awareness to the issue of pregnancy/infant loss. I hope that by telling the world we are not afraid to show our faces and tell our stories, barriers will be broken down. Taboos will be broken, and lines of communication will be opened."
Please view, comment, like, and/or share. Although it pains me to be the Face of CHARGE Syndrome, I am proud to share my story and bring a face to this Syndrome and get the name out there for other mothers who are affected like myself and other mothers who have no idea what it is. Click the link below to see my story and see The Face of CHARGE Syndrome of Faces of Loss, Faces of Hope. Thank you for your support and love!
http://facesofloss.com/2012/02/4752.html#more-4752